Factors To Consider When Choosing Your Forklift Tires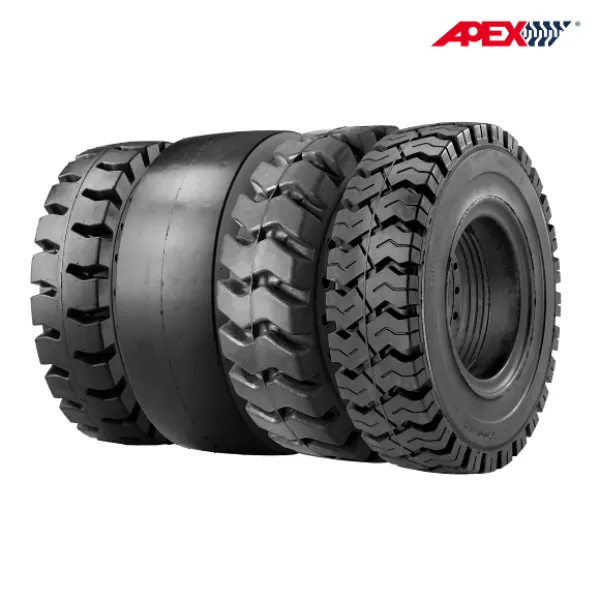 When choosing the right industrial solid tires, we must take into account certain conditions of use, such as the characteristics of the pavement and the environment, environmental particularities, the nature of the load or the possibilities of maneuvering. Otherwise, the service life of our logistics tires may decrease considerably.
Let us also bear in mind that, in addition, changing them too early or too late puts not only profitability at risk, but also the safety of the operator.
Environmental conditions
It is necessary to evaluate if the materials that make up the tire are compatible with the environmental and chemical conditions or the humidity of the environment.
On the other hand, in relation to temperature, did you know that heat is the number 1 enemy of rubber tires? Generally, solid industrial tires need time to cool down. Otherwise, their life expectancy will decrease noticeably.
The ability to maneuver and steer
Poorly designed steering systems can push the rear tires around tight corners, reducing durability and safety.
The type of pavement on which you are going to work
An anti-marking tire will always be more suitable for delicate floors than for rocky or uneven terrain, which requires large diameter elastic coated tires.
In this sense, non-marking industrial solid tires are suitable for warehouse environments such as grocery plants. Given their characteristics, they reduce marking, but they also reduce cleaning needs.
The quality
Optimum quality tires are capable of moving 14% more pallets in a single day. But quality is not only an advantage in terms of productivity. And it is not worth saving a handful of dollars in exchange for sacrificing security or increasing maintenance costs.
Remember: tires made from poor quality materials wear faster and less evenly. The operator will most likely end up working below the standard 60J gauge.
For more about forklift solid tires patterns and non-marking tires, don't hesitate to reach out to us.
LEAVE YOUR THOUGHTS