Maximize Your Wheel Loader Uptime And Productivity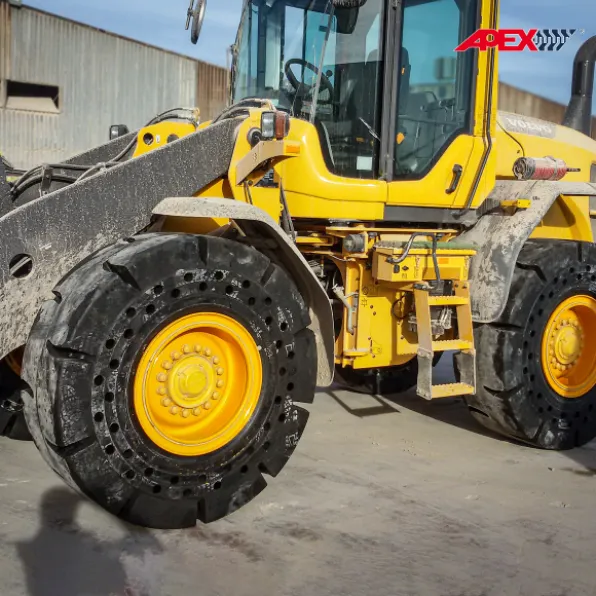 There are a few tips that can help you to improve your wheel loader's productivity, extend its service life and reduce downtime.
Wheel loaders do the heavy work, literally. They lift and carry enormous loads across uneven terrain for hours on end. They work with material that wears away the toughest tires and the very steel they are built from. In order to lessen the burden on wheel loaders, owners and operators follow certain maintenance etiquette.
The Before And After Operations.
A daily wheel loader walk-around inspection, both before and after operation, is an essential part of the day.
Before you start working, check all routine daily items associated with fluids and filters – as with your personal health, prevention is the best medicine, and spotting something wrong before you begin work will go a long way into preventing more serious issues.
Pay close attention to features of the machine that contribute to safety – both for the machine itself and the people working around it.
Check for chips and cracks in the windows. The glass should also be free of dirt and cleaned frequently, and wiper blades and windshield cleaning fluid levels need to be maintained.
Watch for debris accumulation, too. Are steps cleared to prevent slipping? Are handrails clean? Have air vents been cleared to prevent steaming in the cab? In addition to safety, focus on wear items: check ground-engaging tools and buckets during the walk-around for signs of wear or cracking. In addition to the morning pre-operation check, make it a top priority at the end of the shift. That's often the best time to spot cracks, leaks or other damage that might have occurred that day.
Paying Attention To Tires
The typical aggregates' application dictates a higher level of care when it comes to wheel loader tire selection and maintenance. The reason: key components are susceptible to damage if tires are not properly sized and inflated.
Many pits and quarries choose tires with a radial design to provide a good footprint and tractive effort. This is a good practice, but only part of the equation. The team should also ensure that outside diameters are identical between all tires. Tires with different outside diameters can technically be the same size, yet they won't feel like a match to your wheel loader. The machine will attempt to compensate, ultimately placing undue and uneven stress on certain parts of the machine, which may lead to unwanted maintenance problems. Tire inspection should be part of the daily walk-around routine. Make sure no damage has occurred, helping to ensure the machine is running on the right footing all day.
Bottom Line
Construction equipment manufacturers have introduced a number of features over the years to ensure wheel loaders can withstand the rigors of aggregate applications. Equipment makers have also made it easier to maintain these machines, compared to years ago. All that's left is for owners and operators to follow maintenance best practices to ensure their wheel loaders regularly contribute to a safe operation and healthy bottom line.
LEAVE YOUR THOUGHTS