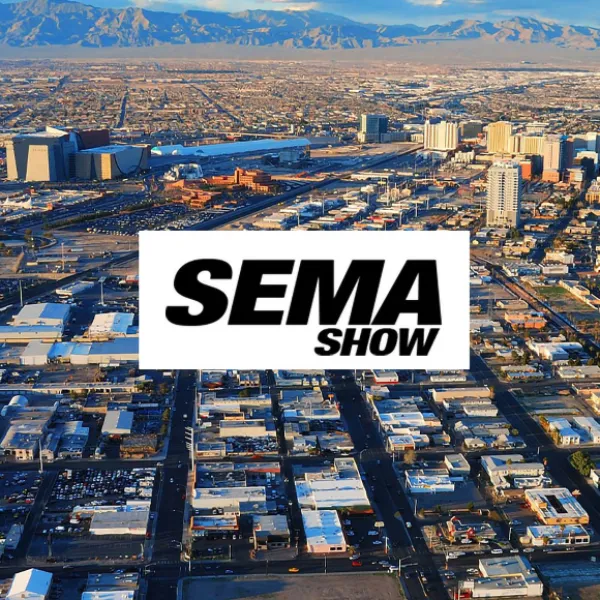 SEMA Show: the fair.
The SEMA Show (Special Equipment Market Association Show) is the world's leading show for specialized automotive products, only open to the professional public. It brings together the brightest minds in the industry and the hottest products in one place, the Las Vegas Convention Center. As part of the AAIW, the SEMA Show attracts nearly thousands of industry leaders from more than 100 countries for unlimited earning opportunities in the auto, truck, SUV, Powersports, and RV markets.
Scheduled to occur between 1st and 4th November 2022 the next SEMA show will bring over 30 000 purchase-ready buyers to the halls of Las Vegas Convention Centre for four days of unrivaled trade fair representing automotive aftermarket worth 47.8 billion.
SEMA show 2022 will offer an outstanding product preview featuring every automotive industry segment. 1300 exhibiting companies will showcase their hot rods and off-roads, mobile electronics, and collision repair innovations and solutions.
Being the most significant vehicle trade fair, the SEMA show 2022 is an excellent prospect for newcomers to gain exposure, display their inventions and meet potential buyers and collaborators for their future projects.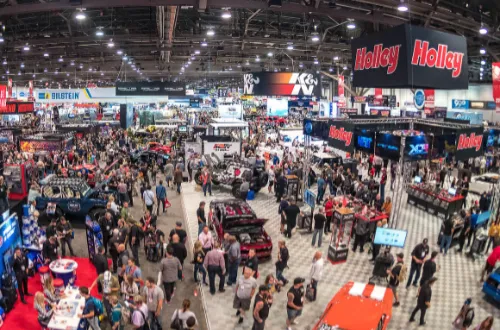 Can anyone attend the SEMA Show?
SEMA Show is a trade-only industry event and not open to consumers or the general public.

Only qualified individuals employed within the automotive aftermarket industry are approved to receive a badge to enter the exhibit hall at the Las Vegas Convention Center.

You will be required to provide documentation to prove you currently work in the Specialty Equipment Aftermarket industry. (This is required whether you register online or in person at the SEMA Show.)

You or the company you are employed by does not have to be a SEMA member in order for you to attend the SEMA Show

No one under the age of 16 will be allowed access to the exhibits.

If you do not qualify to attend the SEMA Show, you can enjoy SEMA Cruise or attend SEMA Ignited, the official SEMA Show after-party where SEMA Show vehicles will be featured on Friday night upon conclusion of the Show (see details below)
APEXWAY PRODUCTS CORP. will be attending this year SEMA Show as Visitor.
Technical sheet SEMA Show
Sectors: Automation
Periodicity: Annual
Scope: National
SEMA Show Location
Las Vegas Convention Center
3150 Paradise Road
Las Vegas, NV 89106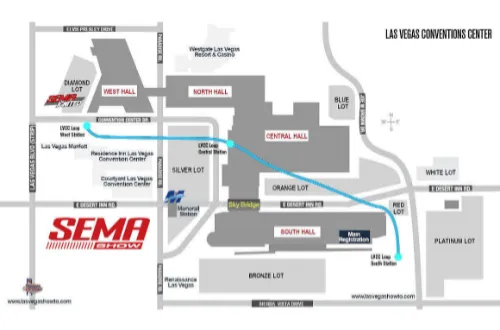 2022 SEMA Show Exhibit Hours
LVCC & Westgate Exhibits

New Products Showcase

Tuesday, November 1

9:00 a.m. - 5:00 p.m.

8:00 a.m. - 6:00 p.m.

Wednesday, November 2

9:00 a.m. - 5:00 p.m.

8:00 a.m. - 6:00 p.m.

Thursday, November 3

9:00 a.m. - 5:00 p.m.

8:00 a.m. - 6:00 p.m.

Friday, November 4

9:00 a.m. - 4:00 p.m.

8:00 a.m. - 3:00 p.m.

** Exhibitors are permitted to enter the Hall at 7:00 am prior to Show opening each Show day with proper ID and matching badge.
LEAVE YOUR THOUGHTS