Telehandlers, The "WILDCARDS" Of The Work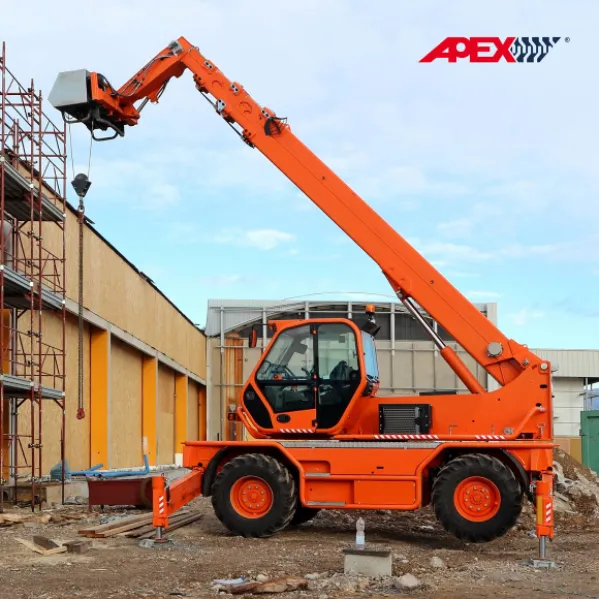 Telescopic handlers provide complete utilities to answer practically all the needs in your work place, therefore, with the use of a single equipment, you gain flexibility for the execution of countless jobs, as they fulfill multiple tasks at all stages of a project.
The telescopic handler is the "wildcard" of the works. Indispensable for several sectors, such as agribusiness, civil construction, industry, and others, the telescopic handler is an alternative for those who seek efficiency in the day to day of heavy work, being an equipment used in the movement of several components, with great amplitude and enough security.

Unlike a crane or a traditional forklift, its great differential is the ease of accessing places that are difficult for human mobility, for having more flexibility, and also having spacious cabins that offer excellent visibility to the operator, in limited spaces.
Outside the works, the telehandlers are employed in the production of events, in which it is necessary to carry out the assembly and disassembly of stages, the lifting of people, screens, and sound equipment, in addition to logistics work, disassembly of truck loads and containers.
In order to optimize the work, several implements can be attached to the telehandlers:
- Standard fork holder;
- Fork for pallets;
- Fork support with side tilt;
- Spear;
- Multipurpose bucket;
- Universal adapter;
- buckets;
- Lifting hooks;
- Aerial work platforms;
- Security cages, among others.
Is this equipment a "wild card" or not?
Telehandlers Main features
Although it is a piece of relatively heavy equipment, the telescopic handler can reach areas that traditional forklifts do not reach, also presenting other qualities in relation to its use.
Let's look at some of his skills:
Simplified operation – Enables its use in a simplified and intuitive way, not requiring complex or time-consuming training.
The versatility of use – By allowing the complementation by several implements in the execution of a project, it becomes a very functional alternative, guaranteeing its use in several sectors.
Low fuel consumption – This equipment consumes little fuel, reducing operating costs and contributing to the sustainability of the planet.
Productivity increase – Due to its ability to reduce the time required to perform specific tasks and reduce the number of people involved in an operation, the telehandler can increase project productivity.
Safety – Due to its stability and high range of motion, it manages to minimize or even eliminate some risks, allowing safe work.
Now that you know how versatile and useful the telehandlers are, you must know how important the proper shoes for your equipment are, learn more about tires and solid tires for telehandlers here:

Telehandlers Vs Solid Tires
LEAVE YOUR THOUGHTS