5 Best Skid Steer Attachments to Purchase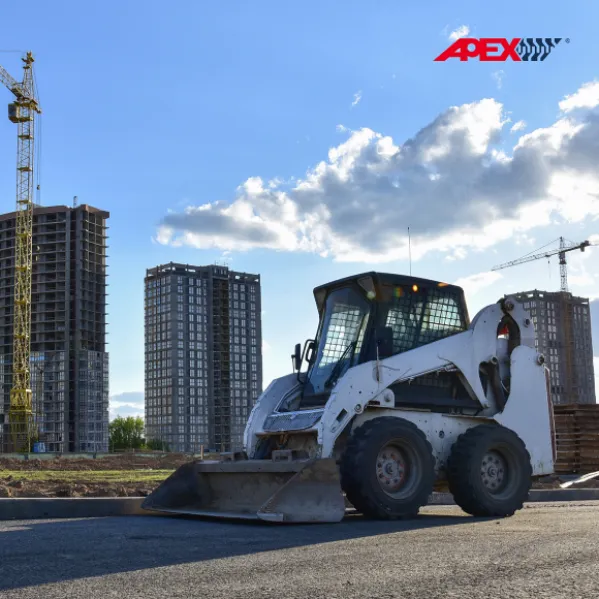 Skid steer loaders are machines described as rigid-frame with lift arms used to attach an extensive variety of attachments. Here, let's discover some of the best attachments to maximize your productivity with these innovative skid steer loader accessories that will save you time and money.
1. Pallet forks
These attachments are the most commonly used in material handling, yet affordable and easy to attach. Pallet forks mostly pick up the heaviest pallets precisely and with confidence. Although the attachment has a very strong frame, it is also important to keep in mind the maximum lifting capacity of your machine before operating these accessories for transport.
2. Mixing Buckets
You are probably familiar with cement mixing in a cement mixing bowl. However, these mixing buckets are designed to maximize versatility by handling an extensive range of bulky materials and doing soil removal as well as grading work. The buckets are also designed to operate in difficult areas. They are very efficient and control time in an appropriate manner. With this attachment, you can fill the gravel and sand with the mixing bucket and at the same time tear open the cement bags, add water, and you are ready to mix.
3. Auger
The augers are excellent tools for a great number of diggings. With a regular auger, you can drill dozens of holes in a single operation. On the other hand, when the task requires you to cut through concrete or rocks, it is necessary to use a rock head drill with teeth or consider changing other attachments that fit a certain environment.
4. Power box rake
One of the most functional and versatile attachments in construction is the power box rake. This attachment is perfect for clearing and fixing the soil in general construction gutter renovation, golf course construction, sports field repairs, restoring driveways, renewal, and removal of old lawns, and many more works with one work tool.
5. Brooms
Another solid investment in construction is the brooms. The use of these attachments with rotating bristles enables users to remove ground debris and soil layers. They are perfect for a variety of surfaces, including warehouse floors, sidewalks, airport runways, and parking lots. By adding a pickup broom to your skid steer list, you may collect materials and cut down on cleanup time.
Now that we got to know some of the best skid steer attachments, we guarantee you can complete your operation in an efficient manner within the expected time.
For best tire part, check out our APEXWAY solid tire with various patterns for your skid steer loader.
Click on the links below for more:
LEAVE YOUR THOUGHTS