Construction Lifts And Their Uses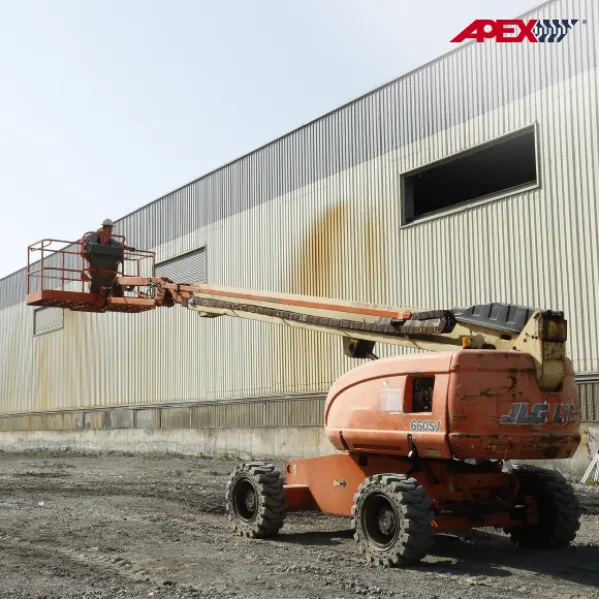 Construction sites always need lifting vehicles to reach higher places. Construction lifts refer to any lifting machinery that features an aerial platform supported by a vehicle-mounted extension, such as boom lifts, scissor lifts and so on. They can perform countless tasks, from moving materials during preconstruction to lifting workers to hard-to-reach areas during final inspections.
In this picture we observe a Telescopic boom lift.
Telescopic Boom Lift
This type of lift feature an extendable arm that can reach varying heights. Unlike articulated boom lifts, the telescopic boom features a straight arm attached to a freely rotating turntable as you can observe.The bucket on this lift is typically small, holding one or two people at a time. Telescopic boom lifts are known for their exceptionally long reach and are best suited for specialized work handled by a single worker, like electrical repairs or tree trimming. Most lifts are offered with solid tires because of their puncture resistance and balance.
A boom's lift height is important to consider when selecting a machine. The JLG 400S is one of the manufacturer's bread and butter models, boasting a 40-foot lift and a 600-pound capacity. For more height, JLG's 1500SJ is currently the largest boom lift in the world, with a platform height of 185 feet. The Genie S-60X offers a 1,000-pound capacity for heavier jobs.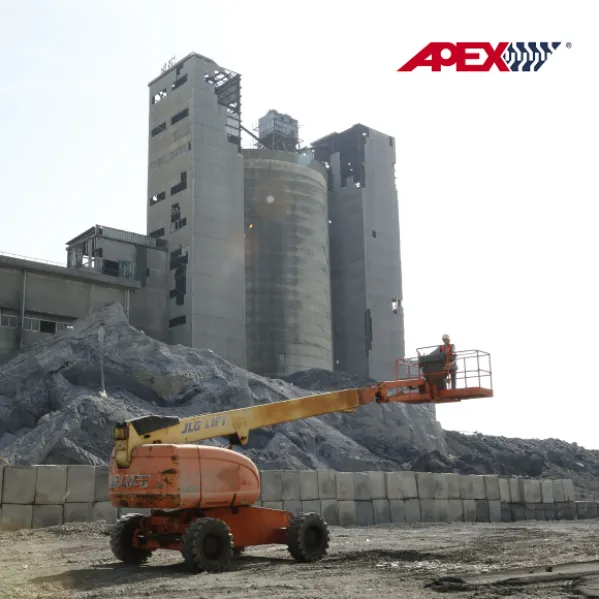 Another Type Of Lifts Out There Are:
Articulate boom lifts

Cherry Pickers

Electric scissors Lifts

Rough Terrain Scissors lift

Telescopic forklifts

Rough terrain forklifts

Heavy duty forklifts
Discover More Here About Forklifts Here:
Forklift Solid Tires Maintenance and Replacement
LEAVE YOUR THOUGHTS