Types And Applications Of Telehandlers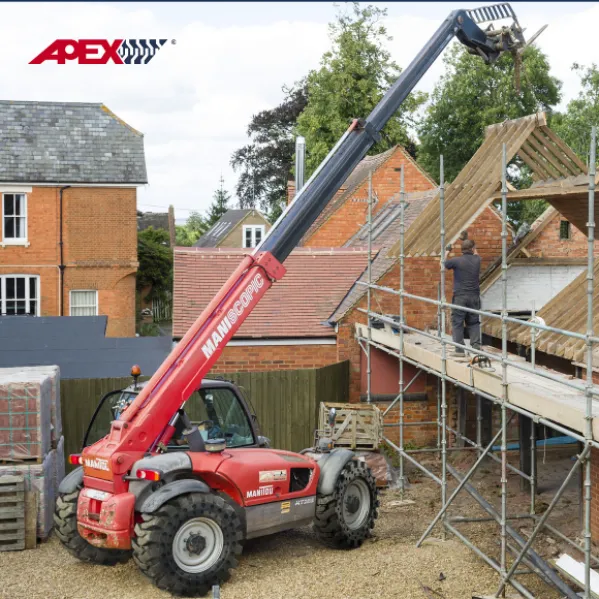 Telehandlers are some of the most important tools to own in construction. In certain surroundings, these machines are very flexible and are used to transport heavy loads and various components with great amplitude and safety. Let's dive in to check out the types and applications of these astonishing machines.
Standard Fixed Boom Telehandler
The machine is the basic type of telehandler suitable for construction and agriculture.The standard fixed boom telehandler is stable and durable, however it consists of a cab that cannot be rotated from within. This type is often used in situations where heavy loads are in continuous movement.
Rotating Telehandler
Rotating telehandlers are the modern types of telehandlers available. What is so special about these machines? Rotating telehandlers contain a cab that can make a full 360-degree turn, making them very versatile during an operation.
Heavy Lift Telehandler
Heavy lift machines are not only popular in construction operations, but also in the mining industries. The machines allow the movement of heavy loads to hard-to-reach places, providing greater efficiency during an operation.
Applications of using a Telehandler
Load control - Allows you to lift and move heavy-loaded materials to places that a forklift cannot reach. In this case, it can be used in several segments, such as transporting agricultural inputs, moving cylinders, or dealing with various materials in construction.

Lifting individuals - A unique alternative to lifting workers to perform repairs or maintenance at specific places. With the use of safety cages as protection and ensure safety.

Load dismantling – Serves as a support for the dismantling of loads existing in trucks and other vehicles. To maintain the logistic flow, it helps move heavy items safely and efficiently to guarantee the best results.

Cleaning the workspace – This can help move and clear various materials in the area. In construction, it is an efficient way to eliminate unwanted raw materials that can harm the cleanliness where the construction operates.

Structure repair - It can assist in correcting and improving unevenness in the soil, preferably in earthworks, as well as road recoveries and more.
To learn more, visit our APEXWAY official site to help you complete your Telehandler purchase with our solid tires. Click on the links below for more:
LEAVE YOUR THOUGHTS