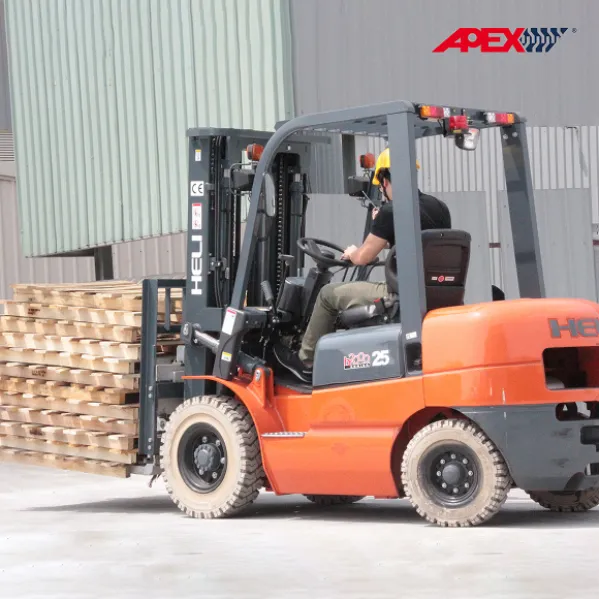 Forklift trucks are one of the star parts in warehouses for moving goods and loading them. In addition, they are an essential element in some sectors, such as construction. We've all seen forklifts in action, but, as usual, we don't always pay attention to all the details. Surely all this will change if this article is being read by an expert forklift driver or a professional in a certain sector, but for all those who may have certain doubts, in this article, we are going to delve into an in-depth explanation of the different types of forklifts.
That there are different types of forklifts is a good sign, since there are several options that can be adapted to the different needs of each company. Not all forklifts perform the same functions, so it is a matter of choosing the one that is most suitable for daily performance. Here are some of the different alternatives you can find:
Manual: It is usually the most common and the one that you have surely seen at some time. It is very simple, but it is perfect for carrying out tasks such as loading and unloading goods and preparing orders. One of its biggest advantages is that it is quite cheap.

Electric: This is an option that is specially designed to work in stores and warehouses. Its main function is to handle certain types of materials. They are usually a preferred option for companies and businesses, as they are functional and safe, providing great comfort to the driver.
Stackers: If you know what pallets and their loads are, this is a perfect option for loading and unloading this type of load. They are common in stores, warehouses, supermarkets, and places where various construction materials have to be stored. When the space to store is not excessive, the stackers are an option to consider very seriously.
Retractable: This alternative stands out for its versatility, since it allows horizontal transport and also stacking. They reach great heights and are ideal for storing pallets. Thanks to its versatility, it adapts to different spaces and different tasks. They are one of the most valued.
Now that you know the different types of forklifts out there, you need a good pair of shoes to bring you farther. Save yourself maintenance fees with forklift solid tires, regular or non-marking, special designed for warehouses. We have what you are looking for, don't hesitate to reach our team with any inquiries.
LEAVE YOUR THOUGHTS