Wheel Loaders And Solid Tires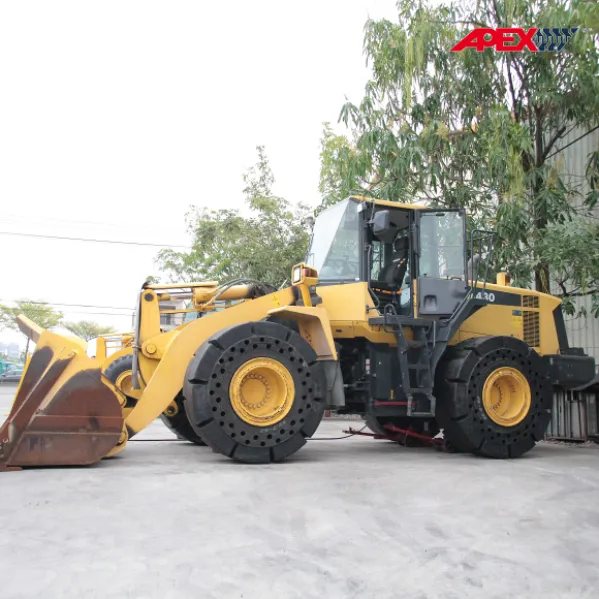 There are many names for wheel loaders like front-end loaders, front loaders, wheeled loaders, bucket loaders, scoop loaders, and skip loaders. Wheel loaders are a piece of heavy equipment usually found in construction projects and building sites. A wheel loader uses an arm to lift and lower its bucket, and a bell crank is used to open and close its bucket. Wheel loaders can lift almost anything such as debris, gravel, soil, dirt, pallets, etc. Since it uses wheels, it has better mobility on roads, and it does not give any damage to asphalt or concrete. Attachments can also be used to make it fit for any type of project you have.
Solid tires give you the extra confident that your wheel loader will do what it is supposed to do at any giving time. More tire life, puncture resistant and thanks to its aperture holes a softer ride.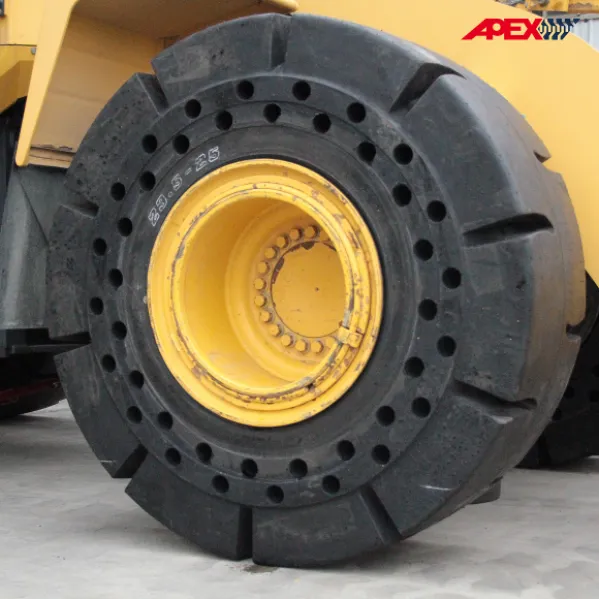 By far the most important feature of a solid tire is the quality of its rubber compound. Solid tires are built from a tough, cut resistant rubber compound. This rubber compound also has excellent wear and heat characteristics. But the most unique feature of the rubber is its flexibility. The combination of a flexible rubber compound and aperture holes gives the solid tires a cushioned ride. Ride also plays a key role in extending tire's life. By allowing a tire to flex you increase traction, when you increase traction you reduce spinning and reduce tire wear.
Our pattern F1H is designed to perform in extreme environments.
Up to 3 times more wearable rubber than pneumatic tires.

Fits OEM wheels.

Elliptical apertures for increased deflection.

Soft Ride construction reduces vibration and protects machine and operator.
| | |
| --- | --- |
| | |
| F1H | F1H NM |

Read more about Wheel Loaders here:
LEAVE YOUR THOUGHTS